[
]
Over the last year, The Travel Tribune has received numerous inquiries from people who have offered to write a guest post. Presumably, the $50 payment has been the main motivator; however, it has also attracted an arsenal of semi-literates and scam artists.
Of all the solicitations, only one guy, Nathan James Thomas, was willing to verify that he was indeed the person whom he claimed to be. The founder and editor of Intrepid Times, Nathan calls his travel website "a home for wanderers, travelers, nomads and writers."
Patient and persistent in his determination to be published, the 25-year-old from Dunedin, New Zealand, was drawn to Poznan, Poland, a city where he says he might stay for another year.
Q: You mention in one of your posts that your great-grandmother was born in Lublin. Is this your only family connection to Poland, and is that what inspired you to move there?
A: My great-grandmother, Yeta, was born in Lublin in 1913. Her family, who was all Jewish, had already emigrated to London by the turn of the century. However, her parents wanted their child to be born in Poland, so they came back when it was time for her mother to give birth. Yeta lived in England until her death in 2000, and I have fond memories of her.
I once saw a photocopy of her parents' passport which read "Russian Federation" rather than Poland. This indicated it was from the late 19th century – before the 1918 Treaty of Versailles which divided Poland between Russia, Germany and the Austro-Hungarian Empire. That's my only family connection here, and I no longer have relatives in the country.
While I'd already traveled to Poland twice before, what initially inspired me to move to Poznan was actually a girl with whom I studied in China. She was from Poznan, and we began a relationship while learning Mandarin together in Chengdu. I went to visit her while I was staying with family in England, and the two-week trip expanded into a two-year love affair with the city.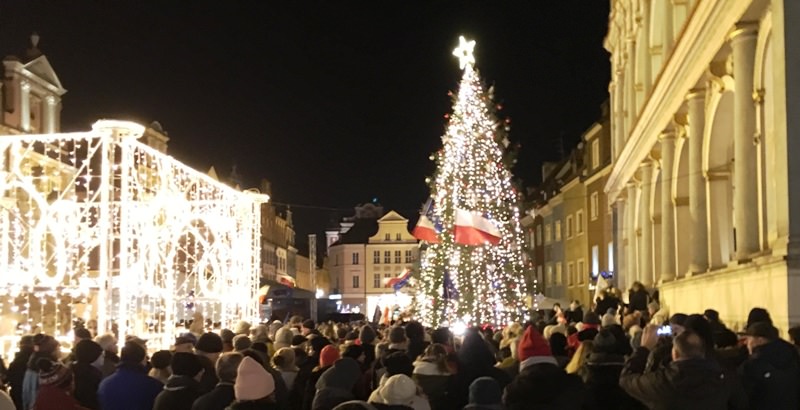 Have you learned to speak any Polish?
Twice a week, I take Polish classes in a small group. My fellow students are French, Macedonian, Mexican, and Brazilian. Compared to Chinese, which I have a rough grasp on, Polish is extremely complicated. With difficulty, I can order food, ask for directions, and talk about the weather. The grammar is convoluted, and I seldom get to the end of a sentence without tripping up somewhere…but I'll get there!
How did you develop your interest in world travel?
I guess it's in my blood. My grandfather on my Dad's side was an accomplished travel writer who mostly wrote about Britain, especially Scotland. My parents both moved from England to New Zealand – a pretty long journey! – and their parents from Poland and Wales to England. So, the idea of being rooted to one place just never made sense to me.
I first traveled alone at age 17 when I bought a 20,000 kilometer ticket on the Greyhound bus network in Australia. Since then it's either been what I'm doing, or what I long to be doing.
And your background?
I put myself through a degree in history at the University of Otago with an online publishing business I'd founded as a teenager. Eventually, I sold that business and was able to travel on the proceeds for the first year after graduating. I went to Chengdu, China and spent six months studying Mandarin at Sichuan Normal University, then moved to Poznan.
When the money ran out I took odd jobs in Poznan and then Shanghai – mostly in marketing – while I developed the connections needed to make a living as a freelance writer. Now writing is my job, including ghostwriting, and copywriting. I ghost wrote a book that was published by one of the "Big 5" publishing companies in the USA this year. I also do some marketing work for Exisle Publishing, a nonfiction publishing house based in Dunedin, where I studied.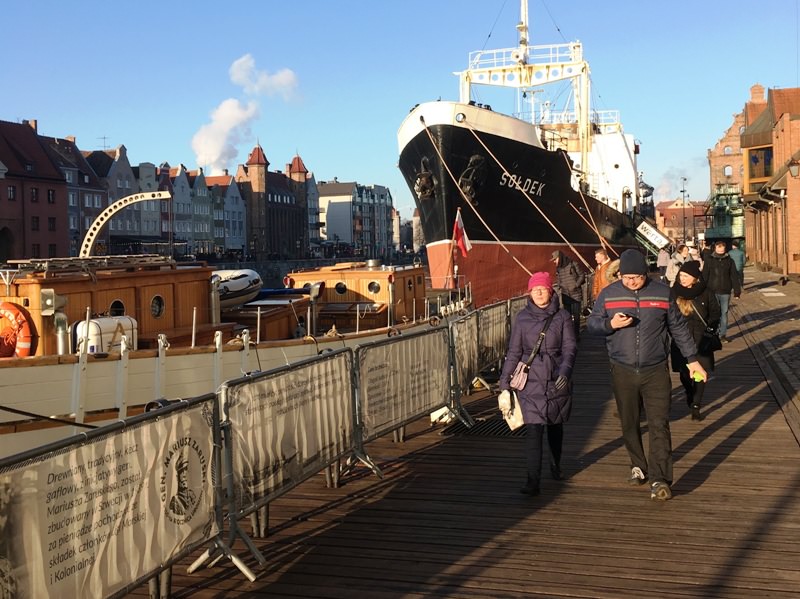 What are your ambitions at this point?
Travel writing is a growing part of what I do, but I'd like it to be full-time. I enjoy the ghostwriting and copywriting work because I have good clients and take pleasure in the process, but the dream would be able to write constantly in my own voice about things which interest me. I guess that's what every writer aspires to!
Does someone need to be able to speak Polish to enjoy Poland?
Most foreigners who live here don't speak much of the local language; it's notoriously difficult to learn. City dwellers under the age of 35 or so will tend to be pretty confident in English. I hang with a circle that is about 50% Polish and 50% international, and English is always the lingua franca. Of course, learning a few phrases in the local tongue always helps and is a matter of courtesy as well as practicality.
What are some tips on using the trains to get around Poland?
Buy tickets in advance on http://rozklad-pkp.pl/en (English version) to avoid long queues and grumpy clerks. A ridiculous number of train companies – I think at the moment it's seven – are in service, and quality varies drastically among them. That's why you'll often see a range of different journey times and prices for the same route. The best trains, like ICE, operate internationally and connect cities like Poznan and Warsaw to Berlin. They're quick and comfortable but comparatively pricey.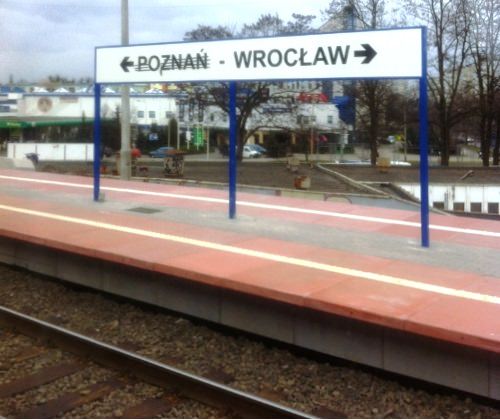 What are some of the general issues one might encounter while traveling in Poland?
At the present time, Poland is in the grips of a government which has been called nationalist and right wing. While the vast majority of people you'll encounter on your travels will be friendly and welcoming, there is an increasingly bold minority who show aggression to foreigners, particularly people of different ethnicities. Keep this in mind and exercise caution, especially at night around people who have been drinking.
What are some of the most important things to see in Poland?
Poland has fifteen UNESCO World Heritage Sights, so there's plenty to see if sightseeing is your thing! It's difficult and painful, but I think it's a solemn obligation to visit the Auschwitz-Birkenau Memorial and Museum, which is accessible from Krakow. Krakow is justifiably Poland's main tourist draw, and has a Prague-like vibe…a great place to party and plenty of beautiful churches and historic buildings.
Are there any off-the-beaten-path places that you'd recommend?
What excites me most about Poland isn't the specific sights, but the fascinating little things that you can notice on any ordinary street. Poland has a long and intense history, and there's evidence of it everywhere. Often this can be quite harsh. In Poznan I live near a huge, tumble-down grey building that is permanently closed. Above the chained and bolted door is a sign that reads "Swimming Pool" in Polish and German. But, in fact, this was the city's main synagogue from 1906 until it was desecrated by the Nazis in 1940. Also, you should take time to notice the names of the streets, the ancient city walls standing between restored buildings, and the milk bars in every city center.
For the uninitiated, what is a milk bar?
The Polish "Milk Bar" is its own phenomenon: subsidized, cheap and rough eating houses available to the public. A legacy from communism, most big Polish towns still have a milk bar or two where students, the elderly, and often the homeless rub shoulders in search of a cheap but solid meal. A fascinating place for the traveler to stop!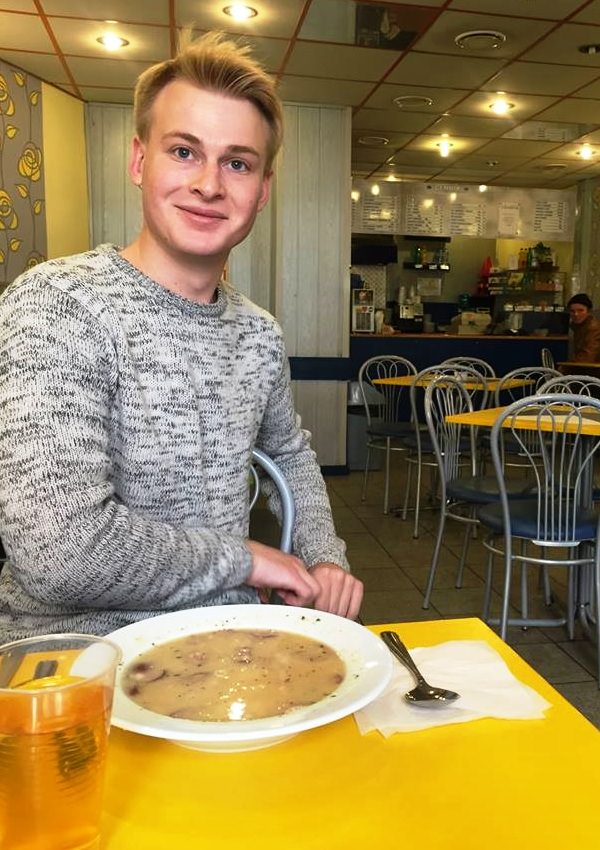 Any advice on how to visit Poland if you're on a tight budget?
Poland is a gift to budget travelers. The relatively weak local currency (Polish Zloty) combined with a low cost of living means that if you're from a country like the USA, UK, Australia, or New Zealand, Poland is almost offensively cheap. A fair analogy would be Thailand, outside of Bangkok.
My advice for visiting Poland on a budget is to simply go! The moment you cross the border from Germany, you'll find yourself about three times as rich. A word of warning though: a lot of expats from wealthier countries get intoxicated by this, and it's easy to get carried away and make a prat out of yourself. Have fun, but be respectful as well. ♦